This article, Beast Emperor, is property of RiceMan69.
Beast Emperor
Characteristics
Race
Human
Alias
Beast Emperor
Age
21
Status
Alive
Gender
Male
Height
5,10
Location
F-City
Abilities
Abilities
Animal Familiarity
Weapons
None
Status
Occupation
Animal Welfare Occupant
Pro Hero
Level
S-Class
Rank
Unknown
Affiliation
Hero Association
Partner(s)
Many Beasts
Family
Unknown
Beast Emperor (獣帝王, Kemono Teiou), also known by his civilian identity as Shinji Gakaku (雅客神事, Gakaku Shinji) is a young s-class hero belonging to the heroes association. Since a young age, this boy has dedicated his entire life to the studying, taming and welfare of various wild animals throughout the world, having been born with a gift which has allowed him to bond with and tame even the most savage, dangerous, headstrong, and otherwise misbehaved of animals, having even come into contact with species human beings were previously incapable of reconciling with. Now as a young adult, the man with the hero title of "Beast Emperor" is a hero who uses his natural wavelength with hundreds of thousands of different animals across the world to protect the innocent as he continued to tame and bond with legendary creatures from all across the world.
Appearance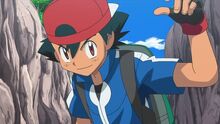 Personality
Relationships
Background
Synopsis
Powers & Abilities
Quotes
Trivia